Do ideałów Nam daleko, mamy tego pełną świadomość. Ale chyba jeszcze się taki nie urodził, który by wszystkim dogodził. Poza tym jesteśmy tylko ludźmi, prawdziwą mieszanką mnóstwa emocji i przyzwyczajeń. Nie wierzymy, że po tej naszej pięknej ziemi stąpa sobie jak gdyby nigdy nic 100% uosobienie dobroci i nieskazitelności.
Dzięki temu, że posiadamy zarówno wady jak i zalety, każdy z Nas jest wyjątkowy, niepowtarzalny. Tyle, że dzielimy się na dwie zasadnicze grupy: są osoby, które mają pełną świadomość tych swoich mankamentów, ale (niestety) bywają takie jednostki, które zawsze wiedzą lepiej i absolutnie nigdy nie popełniają błędów (ech, nie zmienisz).
Ale do rzeczy, bo psycholog ze mnie żaden. Czy wiecie, że te nasze defekty, przywary i potknięcia mogą być cenną bronią w sporcie?!
Bo ja widzę to mniej więcej tak. Trochę z przymrużeniem oka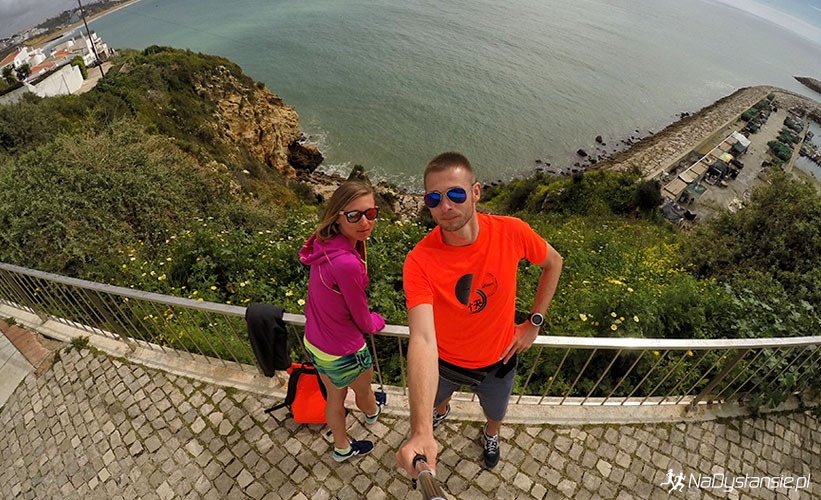 Chorobliwy pedantyzm, no cóż tego że skarpety i bokserki są ułożone w kosteczkę, a wszystkie koszulki leżą na półce według kolorów możecie nie wiedzieć. Na pewno też nie wiecie, jak ogromne znaczenie ma ułożenie dywanu na podłodze podczas śniadania, obiadu albo kolacji. Ale jeśli mieliście okazję z Adim pracować, albo chociażby bliżej poznać, to jego skrupulatność i przesadna dokładność daje się zauważyć niemal od razu. Wszystko za co się zabiera musi być dopieszczone z najmniejszymi szczegółami.
Podobnie jest z treningami. Plan treningowy musi być zrealizowany według wskazanych założeń. Jeśli trener mówi: masz do zrobienia 20km w tempie 5:15/km to możecie być pewni, że właśnie tak będzie – ani metra więcej, ani mniej. Biegając odcinki interwałowe na przerwach powiedzmy 2-minutowych, ta przerwa właśnie taka będzie choćby Adi miał pobiec w jednym bucie. Tyle, że nie ma takiej opcji, bo sznurówki też są zawiązane perfekcyjnie na dwa razy i but trzyma się stopy idealnie. Robota treningowa zawsze jest wykonana z ogromnym zaangażowaniem, a to procentuje na zawodach i jest kluczem do osiągnięcia założonego celu.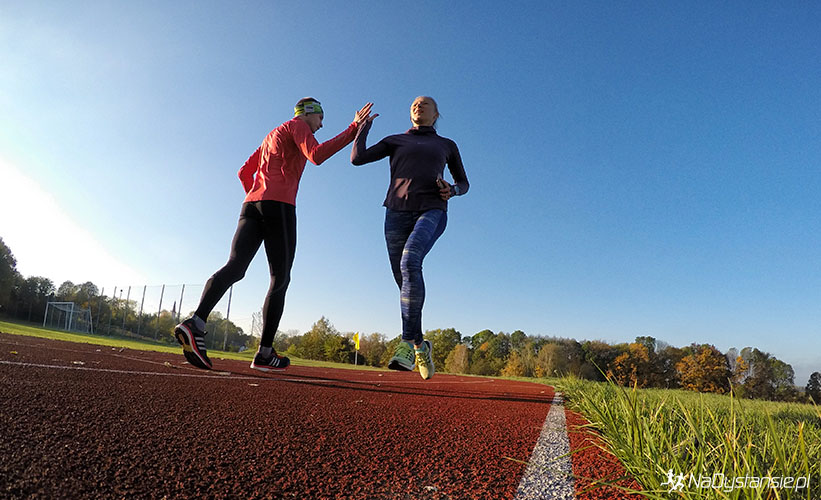 Adi to typ zadaniowca i wszystko musi grać jak w szwajcarskim zegarku. Niemal przed każdym biegiem wszystko sobie analizuje, wylicza i potrafi trzymać się założonych wcześniej wytycznych. Już nie raz udowodnił, że samo zapisanie międzyczasów na opasce, ułatwia mu zrealizowanie danego tempa podczas biegu.
Wybór sprzętu do biegania, wiąże się z kilkunastoma przymiarkami i szukaniem opinii wśród innych użytkowników. Dany produkt jest prześwietlony od podszewki, dzięki temu ja rzucam hasło np.: "przydały by mi się okularki na rower" i mogę być pewna, że za chwilę będę miała przedstawioną pełną ofertę dostępną na rynku

Zazdrość! Uczucie bardzo dobrze mi znane, a Wam? Zazdroszczę wszystkim tym, którzy świetnie pływają, nie boją się wody i robią szybkie postępy. Kumają chwyt wody, potrafią oddychać podczas pływania i podnoszą wysoko ten cholerny łokieć. Do tego bez problemu są wstanie przepłynąć więcej niż 100m. (u mnie nadal żenada) Poza tym bez problemu biegają 10km poniżej 40 min., nie chwyta ich żadna kontuzja i mają szansę łączyć pasję biegania z podróżowaniem – dalej niż do Trójmiasta czy Krakowa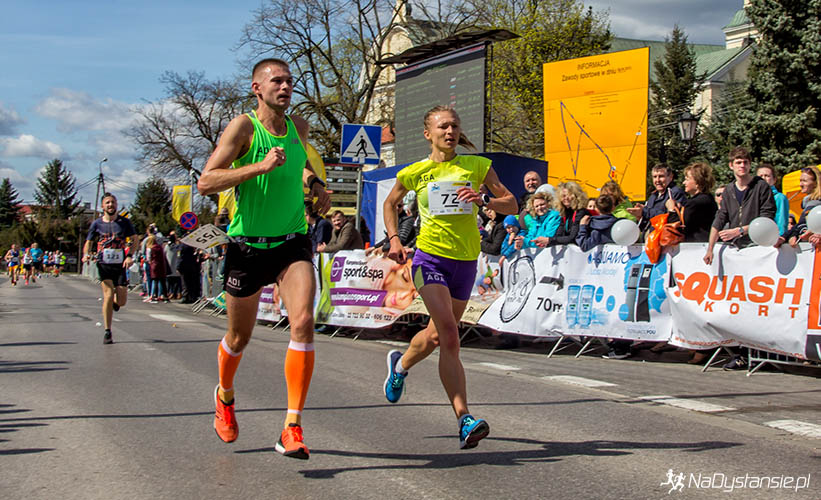 Ale wiecie co? To mnie motywuje do pozytywnej konkurencji, do pracy nad sobą i realizacji kolejnych planów. Taka zazdrość nie musi wiązać się z niechęcią do drugiej osoby, dla mnie to dobry bodziec do spełnienia własnych aspiracji. Myślę sobie: "skoro ona dała radę, to czemu nie ja?"Może po prostu ja potrzebuję znacznie więcej czasu, żeby w końcu się udało.
Na szczęście mogę liczyć na Adriana, on studzi moje złe emocje i mówi: "Nie patrz na innych, rób swoje. Jak będziesz się porównywać do innych to w końcu zwariujesz. Wiesz ile osób chciałby być na Twoim miejscu?" No i on ma sporo racji, choć taka konkurencja jest mi potrzebna, to mnie bardzo motywuje do codziennych treningów, które w przyszłości na pewno oddadzą!
Kiedyś zazdrościłam maratonu poniżej 3 godzin i co? Już nie zazdroszczę, mi też się udało, ale musiałam na to solidnie zapracować. Teraz mam kolejne powody do zazdrości i będę dzielnie walczyć, żeby je konsekwentnie odhaczać z listy "ZAZDRO"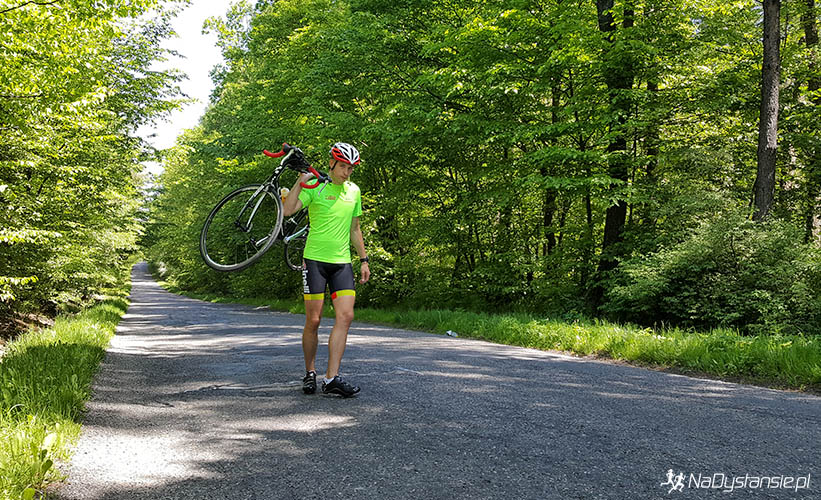 Złość, gniew, frustracja – te cechy wrzucamy do jednego worka, bo odczucia podobne tyle, że o różnym natężeniu. Oboje szybko się denerwujemy, na szczęście dość szybko Nam przechodzi. Podobnie jak w życiu codziennym, te negatywne emocje towarzyszą Nam też w sporcie. Tyle, że bieganie jest poniekąd idealnym antidotum na wszelkie złe emocje. Porządny trening pozwala Nam spożytkować nadmiar energii, która skumulowała się przez jakiś czynnik zewnętrzny. Za to podwyższony poziom adrenaliny daje Nam porządnego kopa i jest dodatkowym bodźcem do wysiłku fizycznego. Złość, gniew i frustrację najlepiej jest po prostu wybiegać, wyjeździć albo wypływać!
Jeśli jednak wkurzamy się bezpośrednio z powodu niepowodzeń w sporcie, to rzeczą jasną jest, że robimy wszystko, żeby to naprawić. Im bardziej będziemy się przykładać do tego co robimy, tym mniej powodów do irytacji. Przykładem może być ostatnia przygoda z rowerem, kiedy Adi złapał kapcia – wtedy na nic były moje pocieszenia, facetowi w mgnieniu oka wyrysował się wk**w na twarzy

Ale to była dla Nas nauczka i lekcja do odrobienia na przyszłość.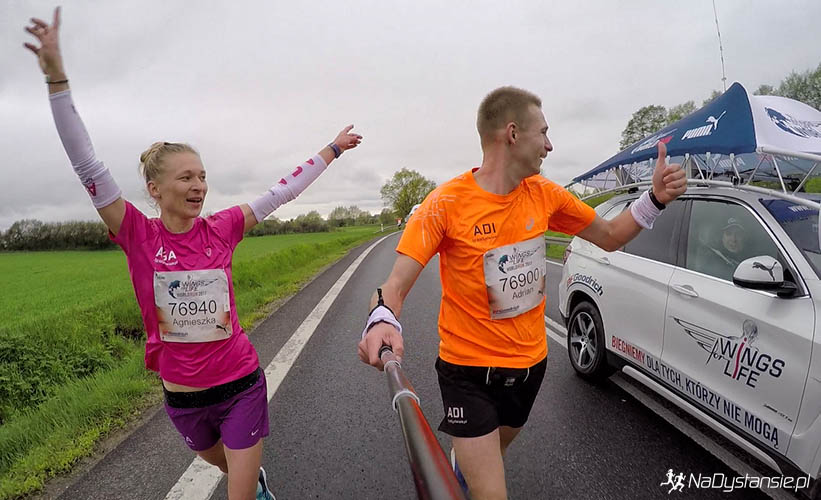 Zawziętość – czasem zgubna w życiu codziennym, kiedy trzeba pójść na kompromis. Za to świetnie sprawdza się w sporcie, bo dzięki tej cesze zawsze walczymy do samego końca!
Dobrym przykładem będą tu np. nasze przygotowania do maratonu. Do dziś, z gęsią skórką wspominamy trening tempowy 3x 4km z Portugalii, który wydawał się ponad nasze siły. Gdyby nie zawziętość, zamiast realizacji treningu w 100%, poszlibyśmy raczej do pobliskiego sadu na pomarańcze i olali sprawę.

To dzięki tej zawziętości, którą przekuwamy często w ducha walki, udało Nam się pokonać swoje słabości na trasie Biegu Rzeźnika. Nie odpuściliśmy, bo zawzięcie walczyliśmy do samego końca, mimo zmęczenia i frustracji na entych podbiegach.
To zawziętość pozwoliła Nam na przebiegniecie kolejnych kilometrów podczas Wings for the Life. O zejściu z trasy nie było mowy, choć bieg nie należał do łatwych.
Myślę, że trzeba być zawziętym, żeby w sporcie osiągnąć sukces. Trzeba jednak znaleźć złoty środek, tak żeby stawiać sobie nowe cele, dążyć do nich ale nie za wszelką cenę.
Egoizm, każdy z Nas ma w sobie ciut egoizmu, który wyłazi zazwyczaj przy samorealizacji. W dążeniu do zamierzonego celu często koncentrujemy się tylko i wyłącznie na sobie.
Mój egoizm wylazł przed maratonem, kiedy zakomunikowałam, że skoro moje urodziny wypadają 20 kwietnia, to nici ze świętowania przed startem. O nie! Pomyślałam sobie, skoro tyle na to harowałam, to żadna impreza i nikt nie może popsuć mi moich szyków! Było warto, a znajomi zrozumieli – przynajmniej mam taką nadzieję.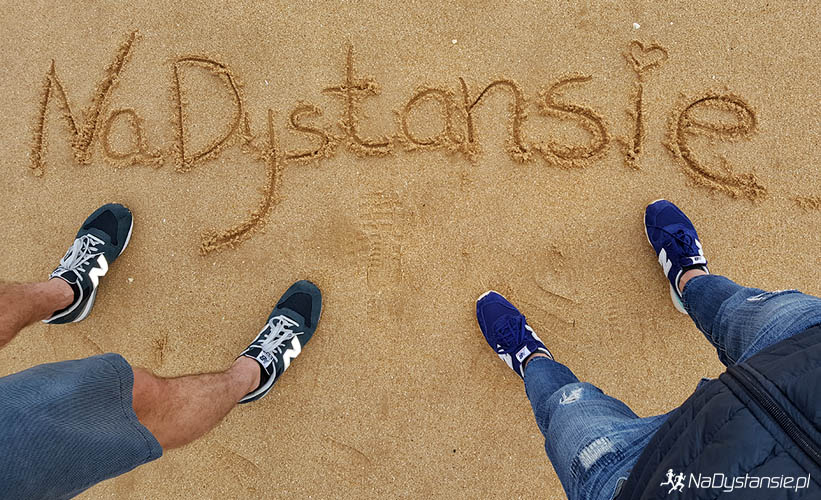 Jest trochę tak, że kiedy umawiamy się ze znajomymi, termin spotkania świadomie aranżujemy pod nasze treningi – zwłaszcza jak przygotowujemy się do konkretnej imprezy. Kiedy np. wiemy, że po pracy mamy do zrealizowania trening na tartanie, nie ma opcji żeby z niego zrezygnować. W końcu to bardzo ważna jednostka i trudno będzie ją wykonać w innym terminie. W takim przypadku negocjacje co do daty wspólnego wypadu umiejętnie staramy się zmanipulować, oczywiście na zasadzie kompromisu

Przyrzekamy, że nasz egoizm ma swoje granice

W ten sposób egoistycznie pielęgnujemy nasz sportowy rozwój